Working at the Forsthofgut: Join our team!
We aspire to enrich our guests' lives every day –  with unique experiences that we make possible. To achieve this, we want to attract the best minds in the industry. As an employer, we offer not only a year-round workplace and numerous benefits, but above all the opportunity to sharpen your vision, grow beyond yourself, and use your talents to shape one of the most renowned hotels in the Alps.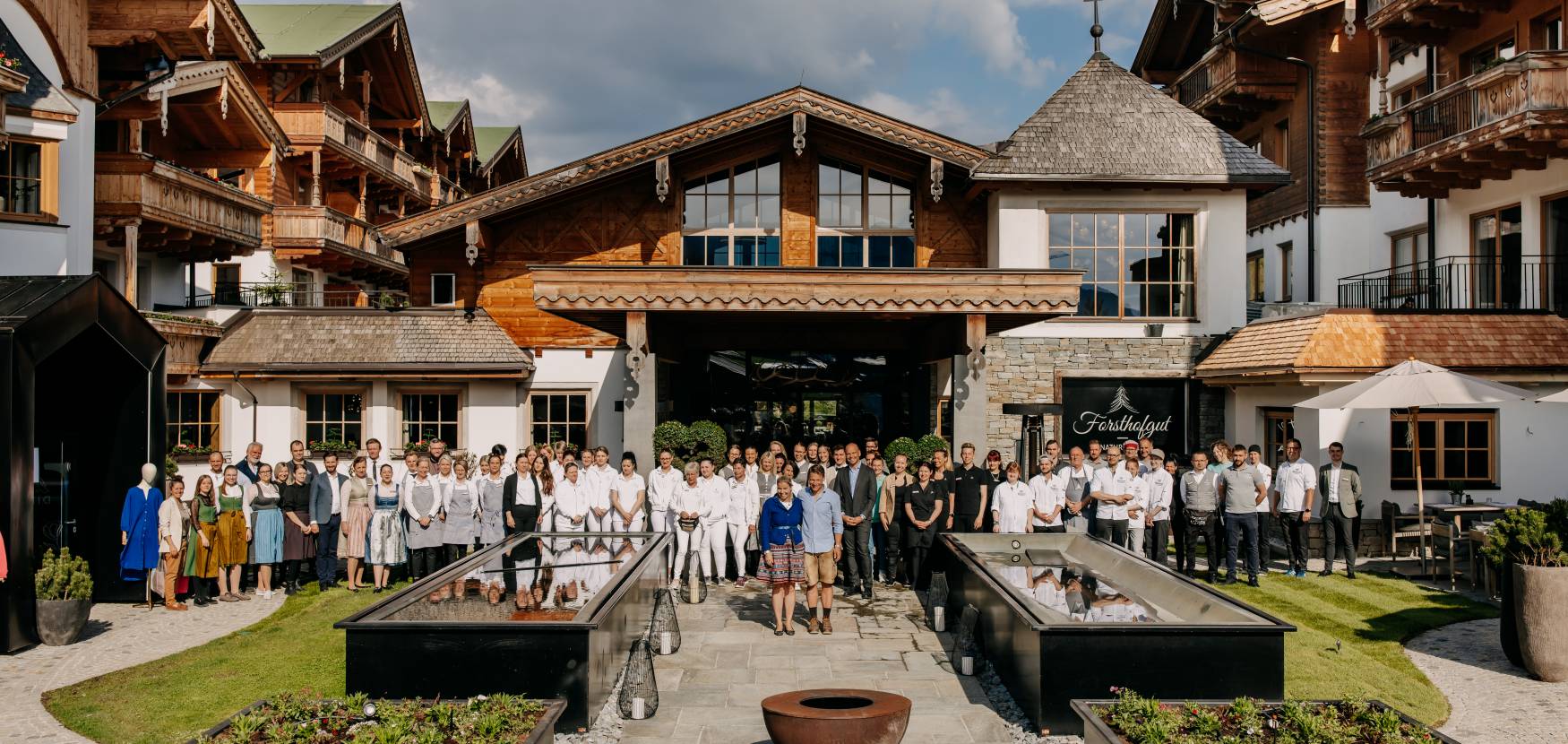 Work at the Naturhotel Forsthofgut
We work together to enrich our guests every day with extraordinary experiences. We're looking forward to your support: Become part of the great team Forsthofgut and grow above and beyond yourself!
apply now