Award-winning in many areas
Thanks to the commitment and support of our employees and the entire Forsthofgut team, we have received numerous awards as a wellness, nature and family hotel and for our efforts in the area of sustainability. We are delighted about this great encouragement and are proud to have received this awards.
Best Employer 2022 in the "Sustainability" Category
During the "Sterne-Nacht der Gastronomie" in Graz, Austria's best employers from the gastronomy, hotel and tourism sectors were selected. We are very proud to bear the title of best employer in the category "Sustainability".
From a forestry operation to a luxurious nature hotel - and an excellent employer! The hotel history of the Forsthofgut has been closely linked to the region and nature for around four centuries, and the Schmuck family has been active here in Leogang - Hütten no. 2 - for five generations. Thanks to these strong roots, they not only know how to inspire their guests; the employees also praise their employer and voted it number one in the category "sustainability". This makes the Forsthofgut a place of strength, a place of arrival, for employees as well as guests, but also for the hotelier family itself. - Excerpt from the rating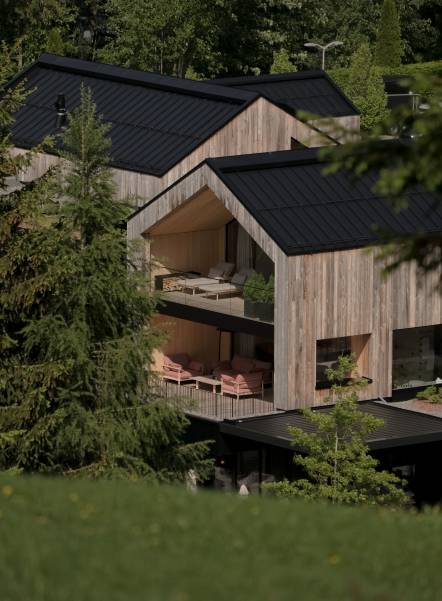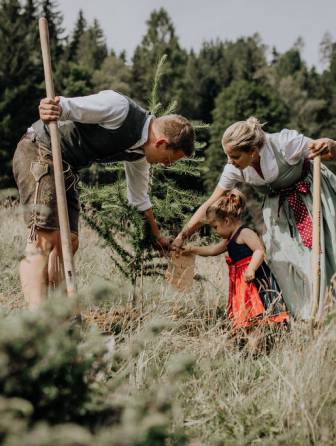 Kununu Top Employer 2022 & 2023
At the Forsthofgut, we always take nature as our inspiration. Just like a tree, strong roots form the basis for the work at Forsthofgut: these can be personal goals, training or one's own motivation. The roots nourish a strong trunk. At the Forsthofgut, this trunk is the team in which everyone fulfils their task with enthusiasm. It is not only the roots and trunk that make the tree grow and blossom, but also the environment. We at the Forsthofgut want to create optimal conditions so that everyone can continue to develop.


Austrian & European Ecolabel
At the Forsthofgut we have deliberately chosen the addition "Naturhotel": The careful use of resources and our environment characterises our daily work. For this, the Forsthofgut was honoured with the European and Austrian Ecolabels. The EU Ecolabel serves as a cross-border environmental quality seal that serves as a uniform label for environmentally friendly products and services in the common European market. As a nature hotel, this award makes us particularly proud - together we want to preserve the treasure of our nature and assume ecological and social responsibility.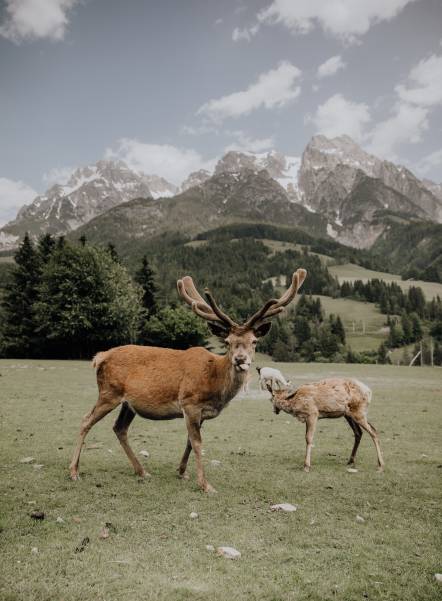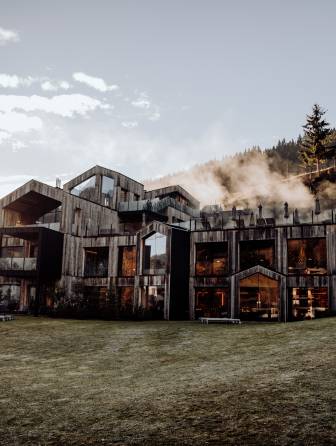 Top 10 best hotels in Austria
Falstaff Hotel Guide 2022
Our Naturhotel Forsthofgut was once again voted one of the top 10 best hotels in Austria by Falstaff Travel with 98 Falstaff points. The guide presents an exclusive selection of first-class hotels, which were evaluated in six different categories by a selected jury of experts and the "Falstaff Travel Club" members. We are pleased and honoured that holidays at the Forsthofgut are so unforgettable for our guests.




5 stars. 3 lilies. 3 toques.
We enrich people.
Our Forsthofgut has received several awards in recent years, in all areas of the hotel. We proudly wear the distinctions and awards, such as the 5 stars, which distinguish our entire nature hotel. In addition, we are pleased to receive 3 lilies in the Relax Guide in 2023. With 18 points, we are one of the best wellness hotels in Austria. And our à la carte restaurants are also convincing in culinary terms - our fine dining "echt. gut essen." was crowned with three toques by Gault Millau. Such awards always encourage us to give our best.

discover all awards: forsthofgut.at